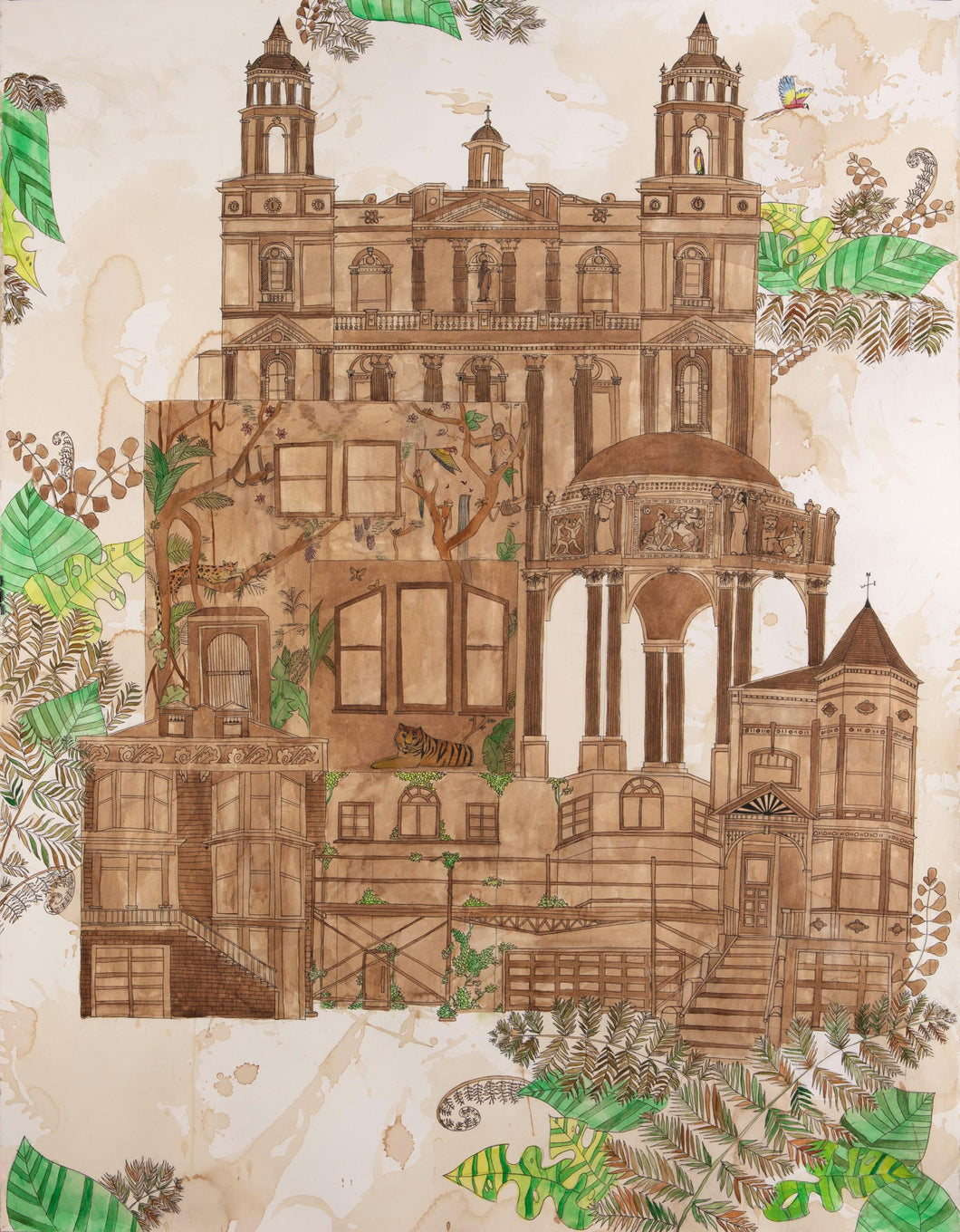 Jungle Victorian ORIGINAL Drawing
Regular price $2,600.00 Sale
This original drawing by artist Jamai Lowell and high quality printed on heavy weight paper just like the original was drawn on. The Original was done with coffee, watercolor and pen. 
This one is inspired by mix of some of the oldest architecture in San Francisco such as the Legion Of Honor and the amazing neighborhood Jungle murals done by Amanda Lynn and Lindsey Millikan.  Drawing also features some classic SF victorians and St Ignatius church.
The Original is 30" by 40" 
Date Finished 01-10-2020
Materials:  Coffee, Watercolor and Pen