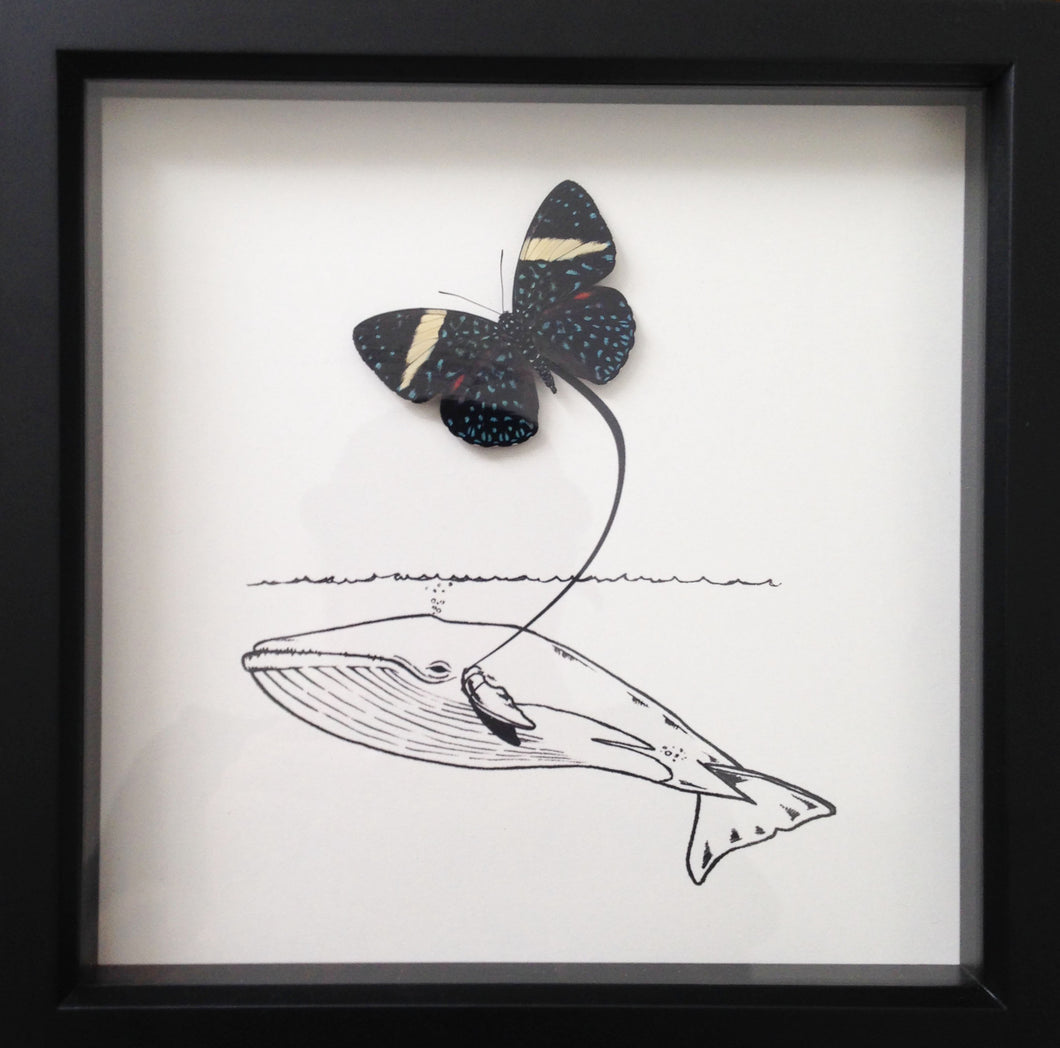 Butterfly with Whale drawing Calab
Regular price $68.00 Sale
This is a calboration with www.BugUnderGlass,com

PRINT: Archival reprint of a hand drawn whale.
SPECIES: Starry Night Butterfly
FRAME SIZE: 9″ x 9″ x 1.25″
FRAME COLOR: pick from BLACK, WHITE, OR DARK WALNUT.
MUSEUM QUALITY SHADOWBOX: UV blocking conservation glass, gallery style frames, archival papers. Also comes with interesting natural history information.
A perfect addition to a nursery or modern bathroom. An original print by Animal Instincts Apparel (you can also get this print in T-shirt form from their website) with a real butterfly. Includes natural history information. Framed with UV blocking glass.
THE FRAMING:
• UV blocking conservation glass
• Wood gallery frame
• Reproduction antique museum label with natural history information.
• Handmade in California