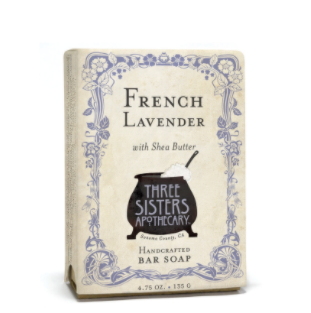 Soap - French Lavender
French Lavender is a deeply fragrant essential oil with countless beneficial properties. This precious oil is steam distilled from delicate, deep, purple blooms just as they begin to unfurl harnessing their potency. These blossoms contain more than 100 active beneficial compounds to pamper and nurture the body. Ultra-soothing Lavender naturally calms and nurtures delicate skin.
This handcrafted artisan bar soap combines Lavender essential oil which is then blended artfully with Marshmallow, Comfrey, gourmet plant oils and butters to leave skin soft and supple. The rich and smooth lather of this bar pampers skin while naturally retained glycerin moisturizes all over.