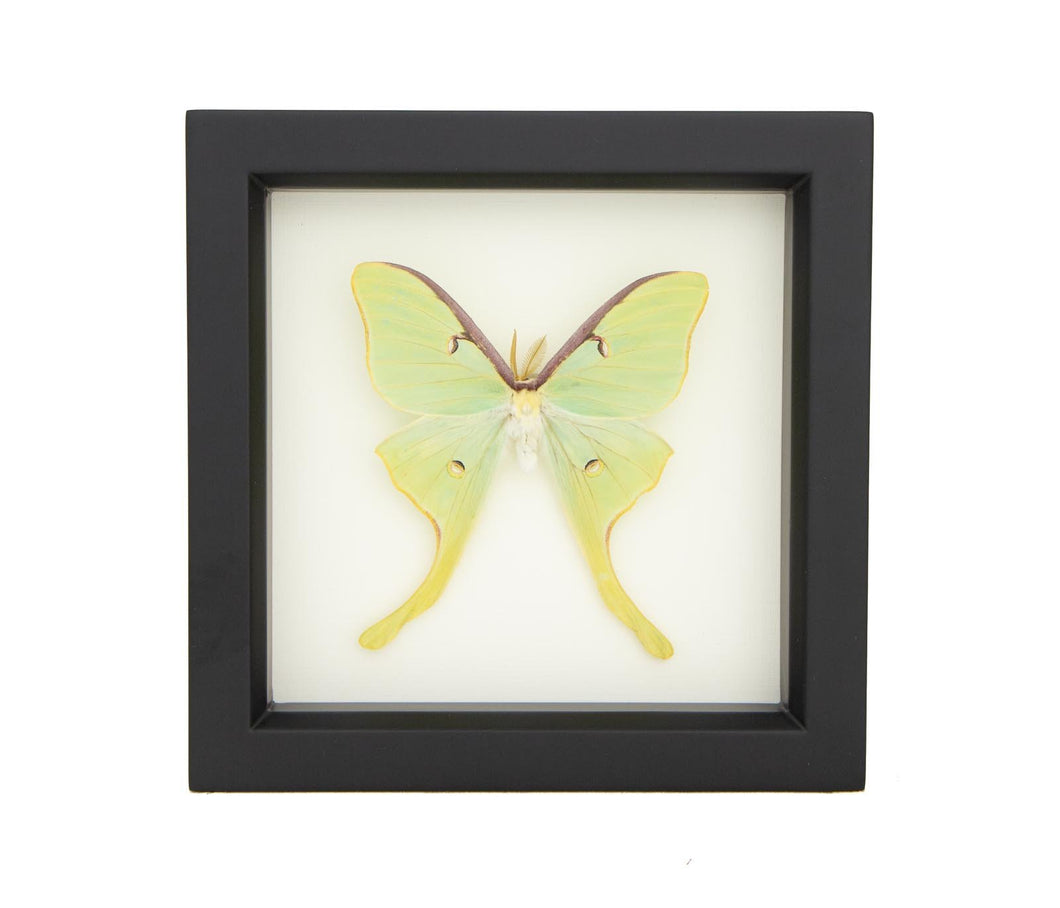 Moth - Luna Light
Regular price $70.00 Sale
COMMON NAME: Luna Moth
SCIENTIFIC NAME: Actias luna
LOCALITY: North America
FRAME SIZE:  6″ x 6″ x 1.25″
One of the most recognized and largest moths in North America, the Luna Moth's wingspan can range from 3 to 7 inches. The moth's furry body and bushy antennae are a striking contrast to the delicate wings with their moon-like spots and long tails. The classic style and look of the framed luna moth would be lovely in a nursery or reading corner.  We also make sterling silver luna moth wing insect jewelry from the leftover wings. Learn about Luna Moth Natural History.
Framed LUNA MOTH Detail:
• 99% UV blocking conservation glass and acid & lignin free mounting papers.
• Gallery quality wood shadowbox frame with hanger
• Antique style museum label with natural history story about the specimen.
• Gift box
• Handmade in Sonoma County California
Learn about our ethically sourced specimens.