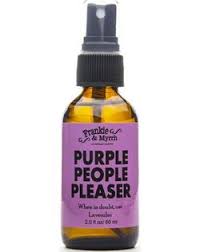 Natural Spay - Purple People Pleaser
Regular price $19.00 Sale
All Natural lavender spray for sleep, relaxation, anxiety and much more!

Multipurpose spray can be used for headaches, stress, and even itchy skin.

Use as a linen spray, room spray, light perfume. Spray your pillows for faster sleep!

Makes a great Mother's Day, Birthday, or Christmas gift!

All natural, no artificial fragrance, no harmful chemicals.