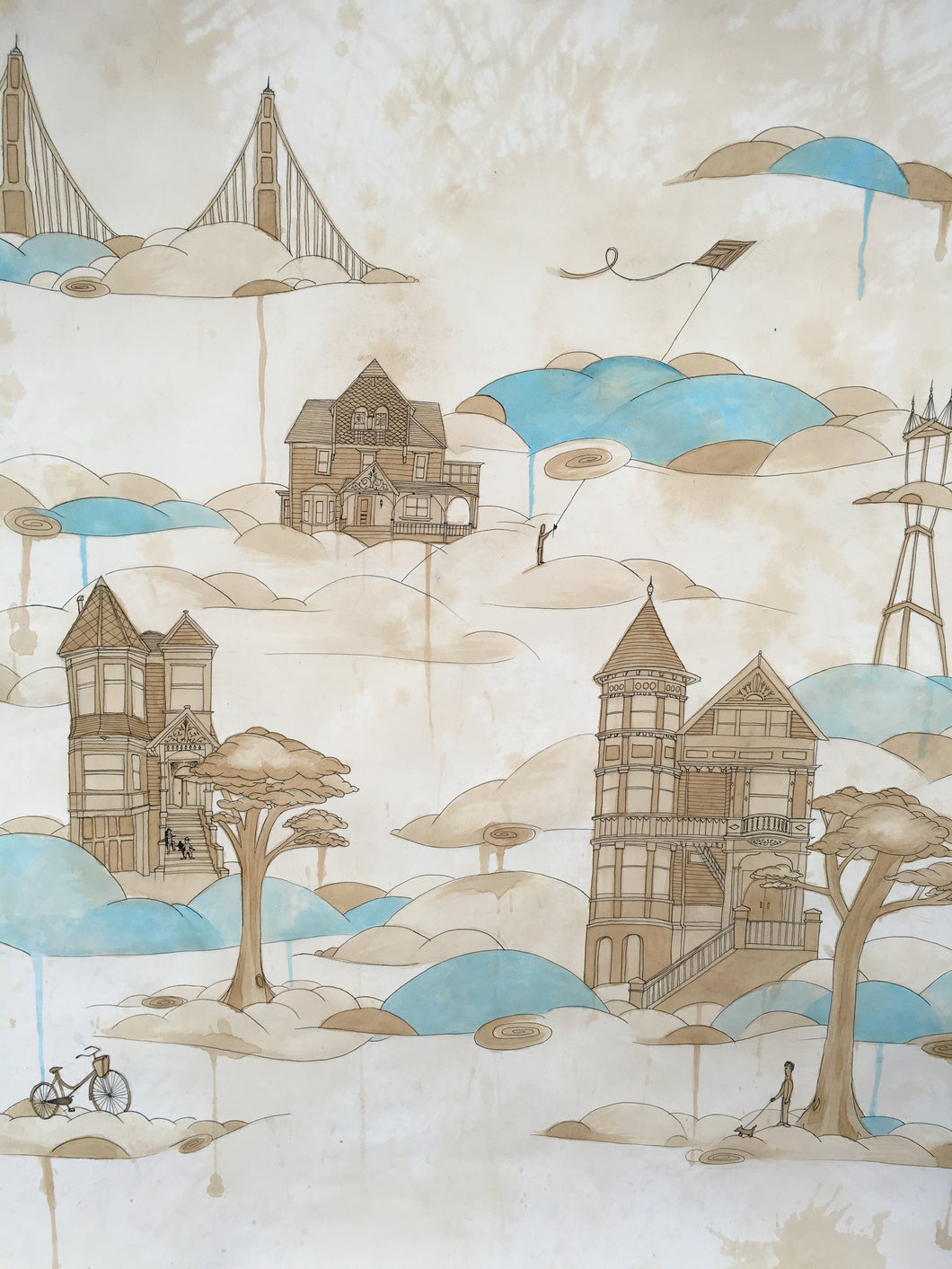 SF In The Clouds ORIGINAL Drawing
Regular price $1,100.00 Sale
This original drawing by artist Jamai Lowell and high quality printed on heavy weight paper just like the original was drawn on. The Original was done with coffee, watercolor and pen. 
This one was a highlight on the some of the most iconic sites of San Francisco. The golden Gate Bridge, and a few classic victorians. 
The Original is 30" by 40" 
Date finished 08-22-2016
Materials:  Coffee, Watercolor and Pen