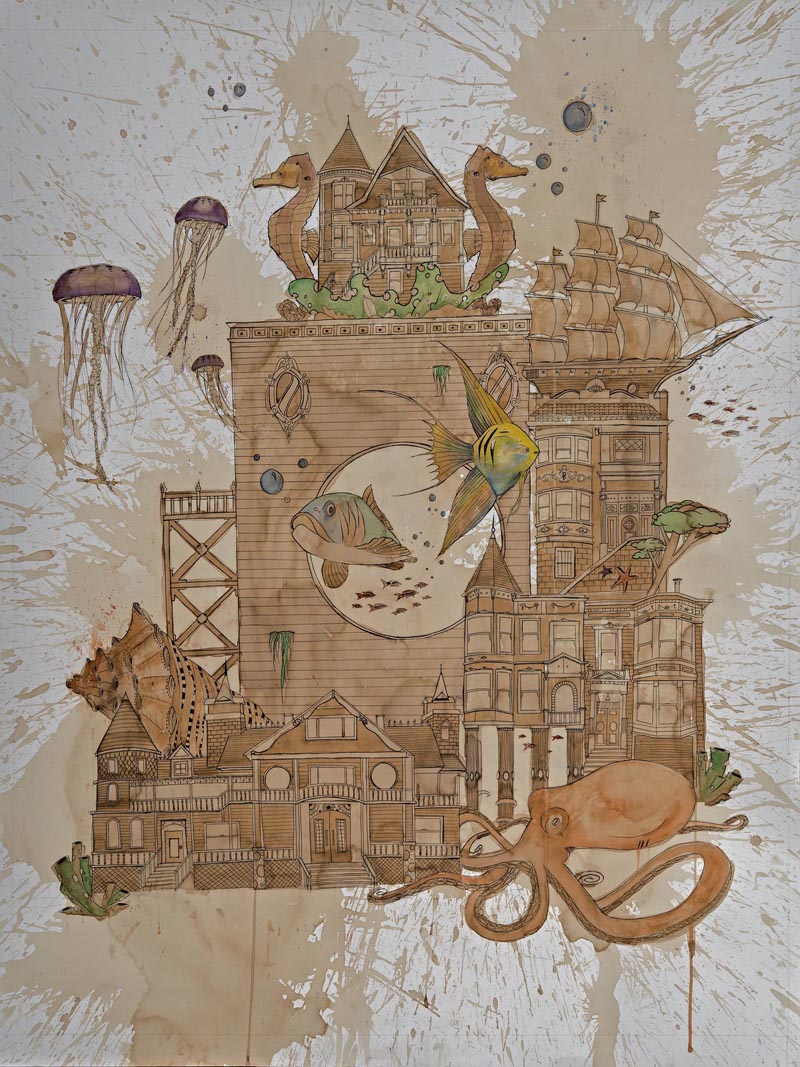 Underwater Victorian ORIGINAL Drawing
Regular price $2,000.00 Sale
This original drawing by artist Jamai Lowell and high quality printed on heavy weight paper just like the original was drawn on. The Original was done with coffee, watercolor and pen. 
This piece is inspired the amazing variety of victorian style homes in San Francisco. I gave it a underwater theme incorporating sea life throughout the piece.
The Original is 30" by 40" 
Date finished 09-04-2017
Materials:  Coffee, Watercolor and Pen