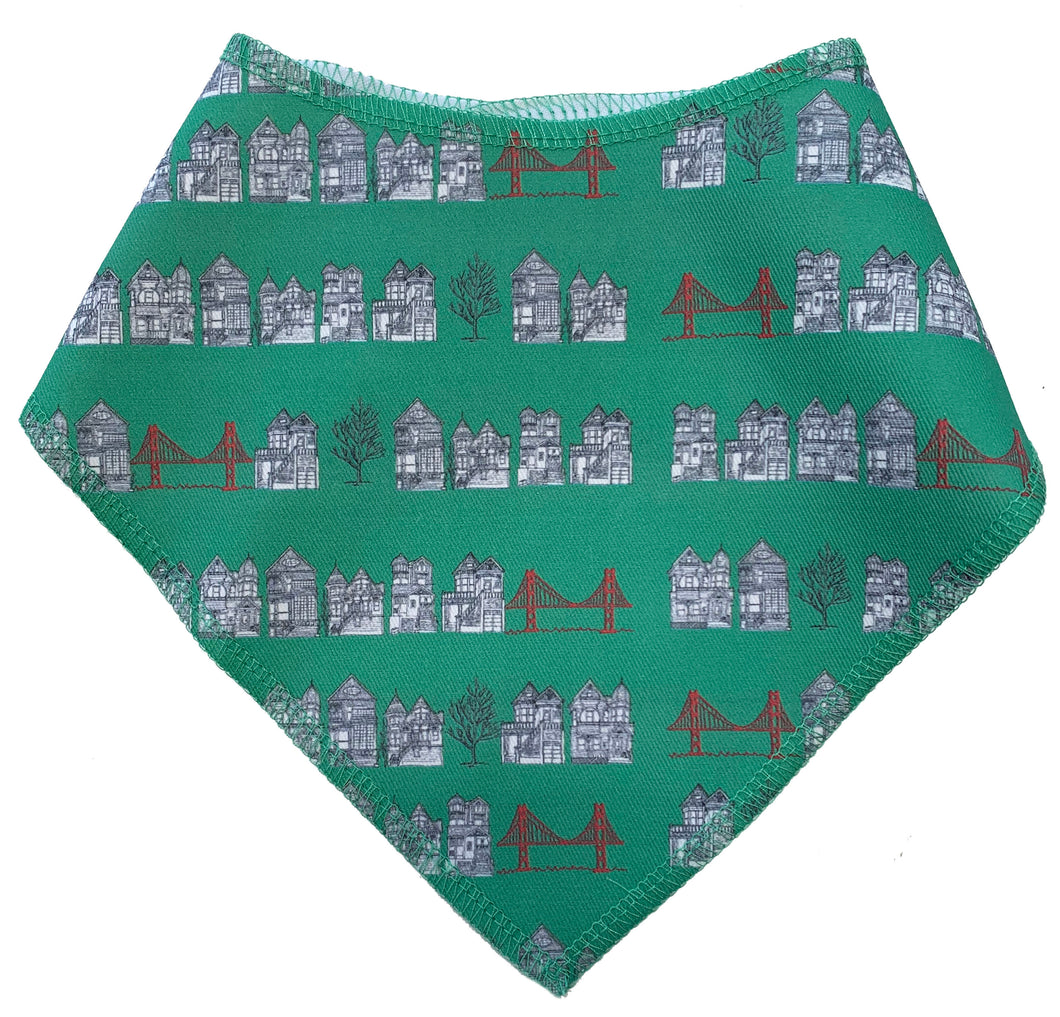 Victorian Bridges Dog Scarf
Regular price $16.00 Sale
Little Victorian Bridge baby hat is perfect for you little one. It can be used as bib to catch the daily spit up or just for style to play in. The thick cotton fabric ads for easy cleanup and soft lining makes not scratchy on the skin.
Fits great for dogs 15lbs-40lbs (Has buttons to adjust to different sizes) Model here is a 24lb Spaniel Terrier named Bandit.
100% cotton Twill with (60% cotton, 40% poly lining)
MADE IN SF
Design is hand drawn by San Francisco artist Jamai Lowell.